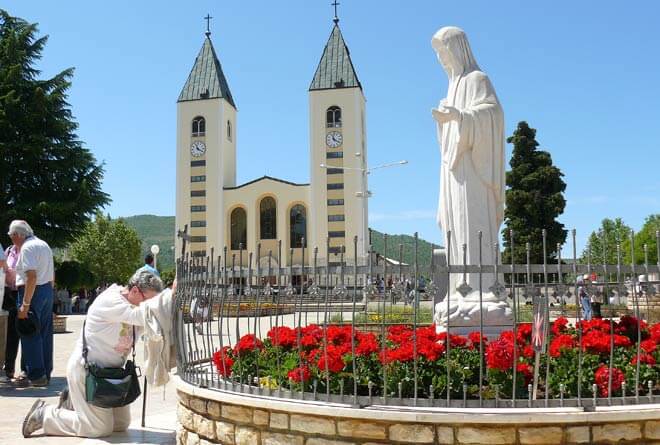 1. St. James's Church (5 minutes walk from our hotel)
The parish church and the area around the church is a place of celebration of the Eucharist and of the sacramental life. The church is dedicated to St. James the elder, the Apostle and the protector of the pilgrims.
Beside the church there is an altar for outdoor celebration and a large number of confessionals as Medjugorje is also called the world's largest confessional.
2. The statue of the Risen Jesus Christ (directly behind the church of St. James)
The bronze statue of the Risen Jesus Christ is located immediately behind the St. James church. This statue is the work of sculptor Andrej Ajdač.
The wonder of this statue is that water has been oozing from the right knee of the Risen Savior, a liquid that is chemically similar to human tears.
Around the statue is a space for Way of the Cross, for all believers and pilgrims who can not go to Križevac.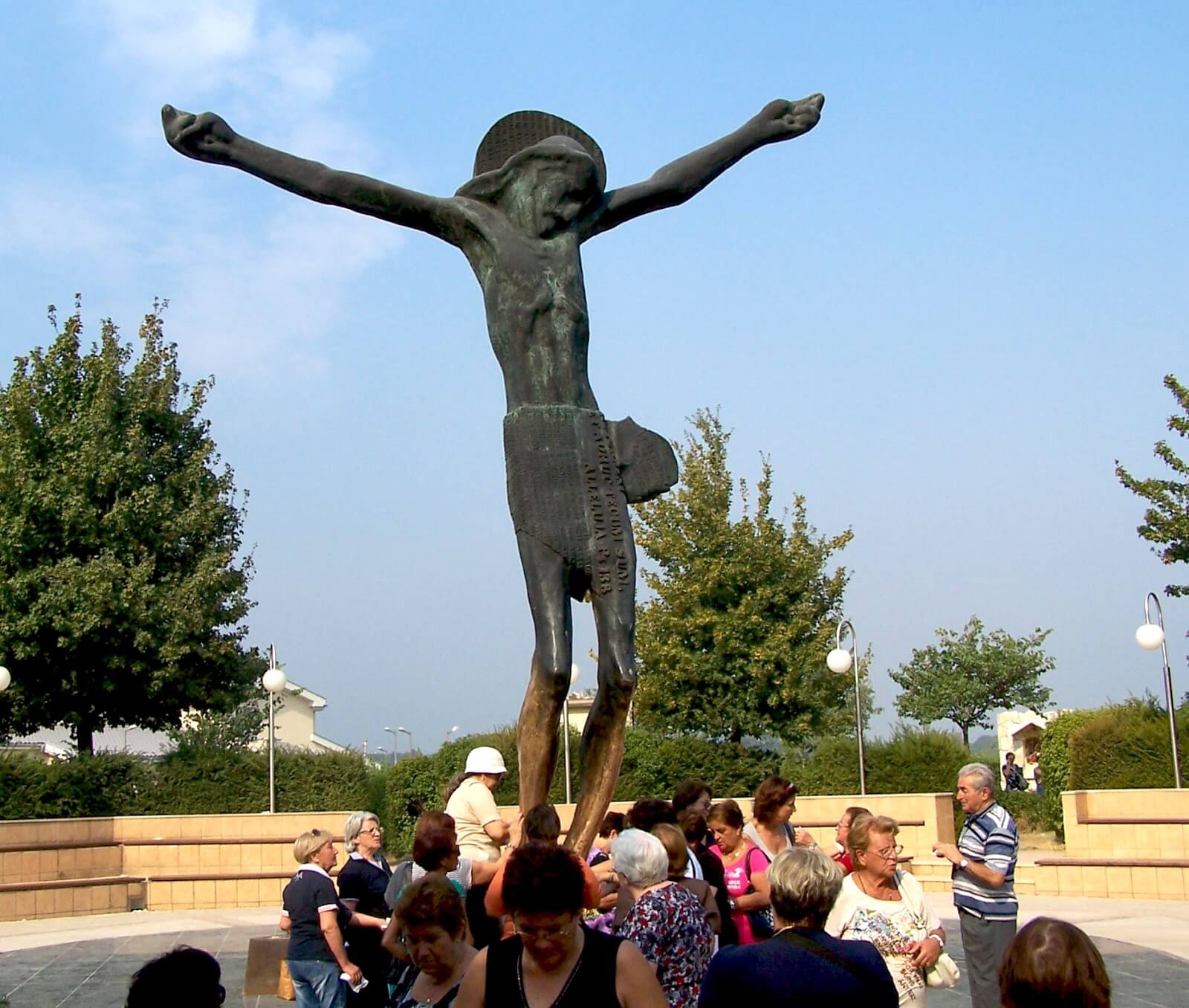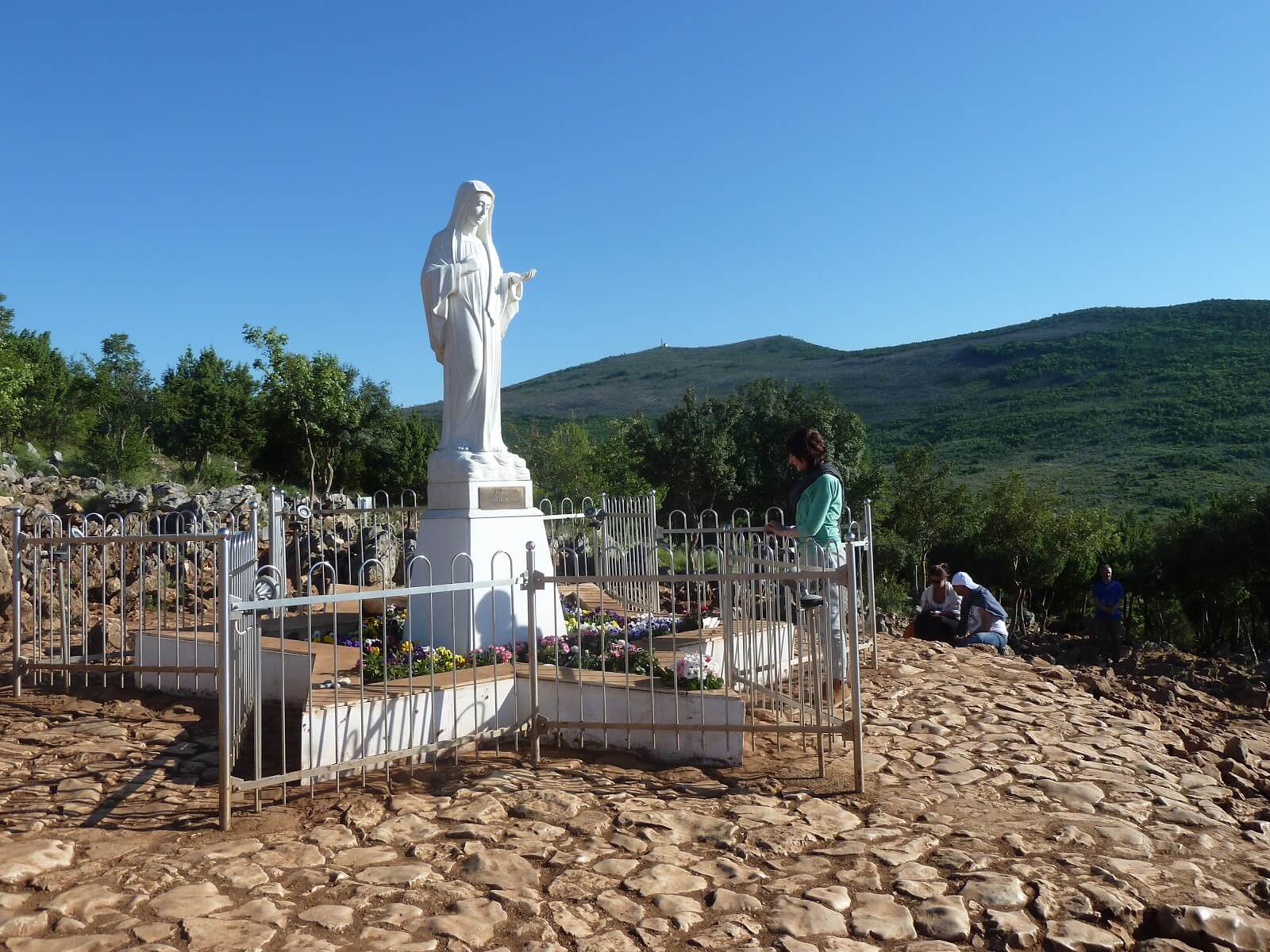 3. Apparition Hill-Podbrdo (20 minutes walk from our hotel)
The place of the first Lady's apparitions is called the Apparition Hill. From the houses to the place of the apparition, there is a steep path with the bronze reliefs that represent joyous and sorrowful mysteries of the Rosary.
Arrival on the Apparition Hill for pilgrims means encounter with Our Lady through personal prayer and prayer of the Rosary.
4. Blue cross
At the foot of Apparition Hill is the Blue Cross, placed there in 1985.
In this place regularly meets the prayer group of the visionary Ivan and has become one of the favorite praying places for prayer groups from all over the world.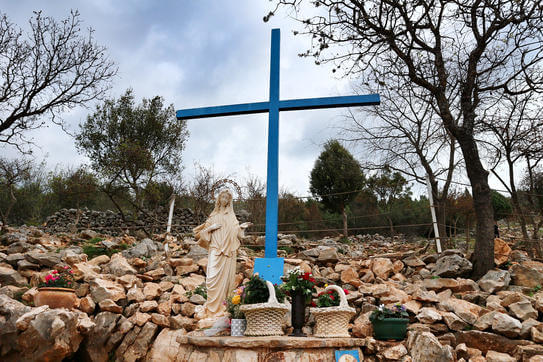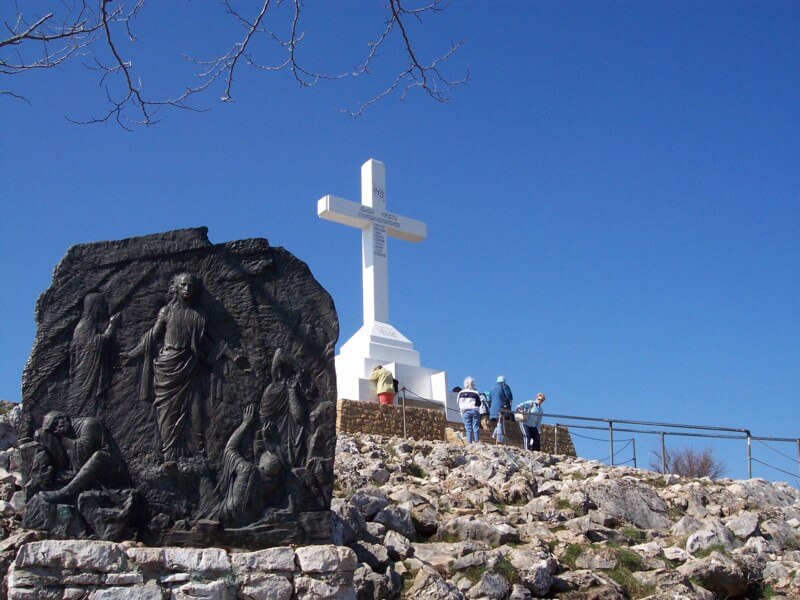 5. Križevac (40 minutes walk from our hotel)
"To Jesus Christ, Redeemer of the human race, as a sign of our faith, love and hope, in remembrance of the 1900 years since the death of Jesus."
These are the words that stand on the 8.56m high reinforced-concrete cross that is located on Križevac.
At the beginning of Our Lady's apparitions, on Križevac has begun to pray the Way of the Cross.
The Križevac for pilgrims means a call to meet Jesus in his torment and discover his love.