SIXTH INTERNATIONAL PILGRIMAGE OF PEOPLE WITH DISABILITIES
For the 6th year in a row, Medjugorje hosts the International Pilgrimage of people with Disabilities, attended by numerous locals of Medjugorje, providing pilgrims with free accommodation and food. Our hotel was honored to host a group of disabled people from Split, association of St. Filip Neri.
The main organizer of pilgrimage is the Association 'Susret' from Čitluk, in cooperation with the Parish Office of Medjugorje and 'Mother's Village'. During their stay at the hotel, we spent a lot of time with them and we bring you a special story, a wonderful testimony.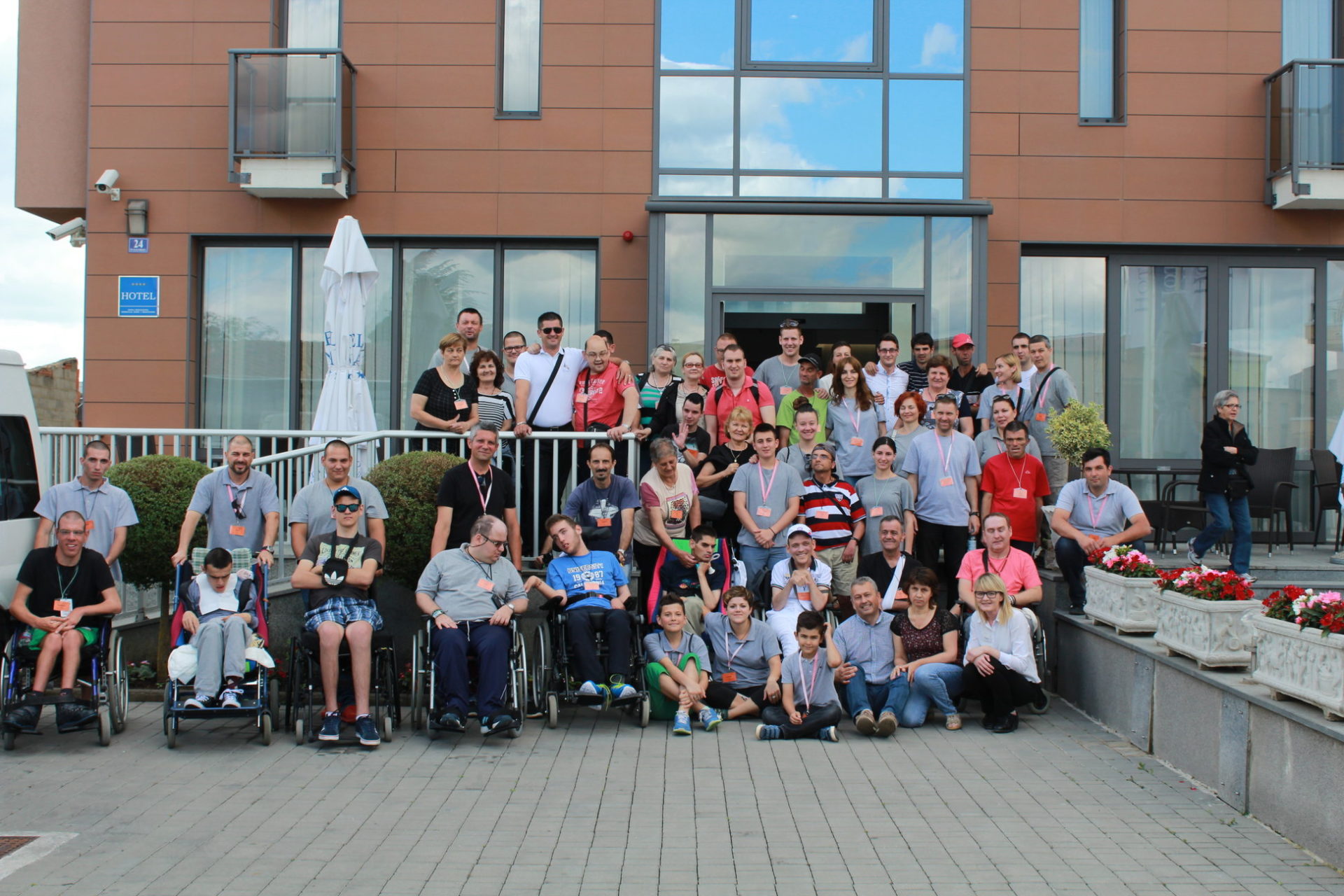 "This is my second home"
This is the beginning of our conversation with Ivan Banic, 32-year-old from Split, who despite his disability, participates as a volunteer of St. Filip Neri with the spiritual leader don Jozo Mužić.
He started working as a volunteer in 2010, then for the first time he visited the sanctuary in Lourdes where he had a wonderful experience. He lives with his mother and brother in Split, without a father, and says:
"I want to help others!"
The greatest pleasure is to help others, resting only when everyone is asleep, and although sometimes exhausted, the job of a volunteer is 24 hours per day. He responds the questions about Medjugorje with great enthusiasm, he likes to see so many people on the Mass celebration, the outer altar and also the space around the confessionals. He thinks that Medjugorje is very spacious and adjusted for people with disabilities, but he has other suggestions for improvement. Vepric and Sinj are mentioned by other sanctuary he visited with special memories.
In addition to all the difficulties he sometimes faces in his daily life, Ivan's great love involves the cleaning of the sea and the beaches of Split, he has been working with great love for 17 years and would like to have more people involved because in his opinion everyone needs to love the sea.
In conversation with Ivan, we learned that during his lifetime he wasn't accepted by the society where he lived, he told us that he was trying hard to be understandable when people weren't nice to him. His huge desire is for parents to influence their children more and more, to show that their hearts cannot be a place of rejection, humiliation or discrimination.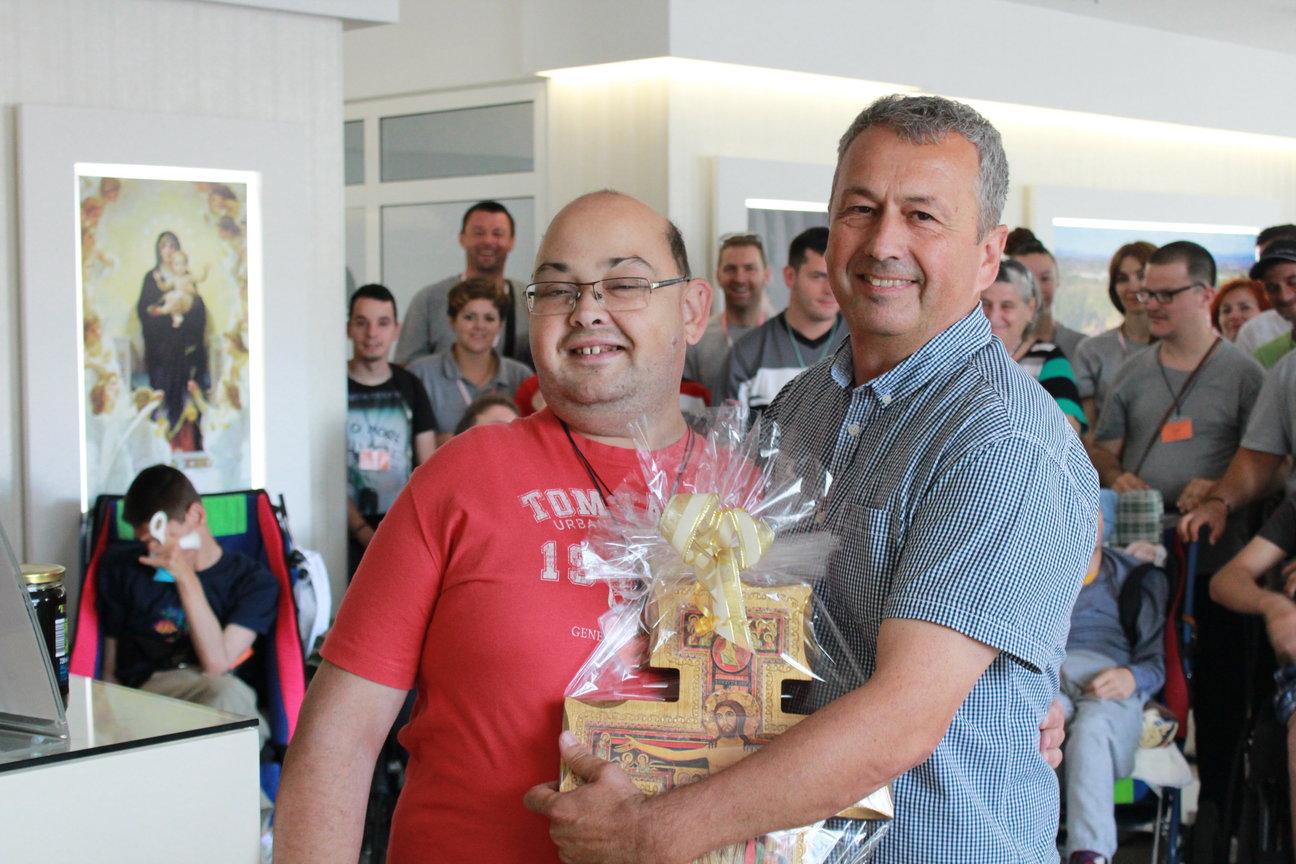 Ivan believes that people with disabilities but also the volunteers really need some financial help as well as kindness, a warm smile, they want to make people more interested in helping others. His greatest dream is the world without wars and weapons and that young people start investing more in their spiritual knowledge. Dear Ivan, we wish you many more pilgrimages to Medjugorje, even more common celebrations and presentations with volunteers and that you continue to watch the world with such eyes.
That was our dear friend Ivan, this way we want to thank him as well as all the volunteers because they devoted their lives, invested effort to make the life of disabled people more beautiful. They have won us with their goodness, with their smile and we can really be proud because we were honoured to meet them. We want them to always be as strong as they have been so far, that they always rejoice life and that the world is just as they see it - full of love and happiness, without sadness and trouble!
The best things can not be bought with money! Every sincere smile and your time with us is really the best gift we could get! That's why THANK YOU! Warmest regards from Hotel Luna staff, we look forward to seeing you again.