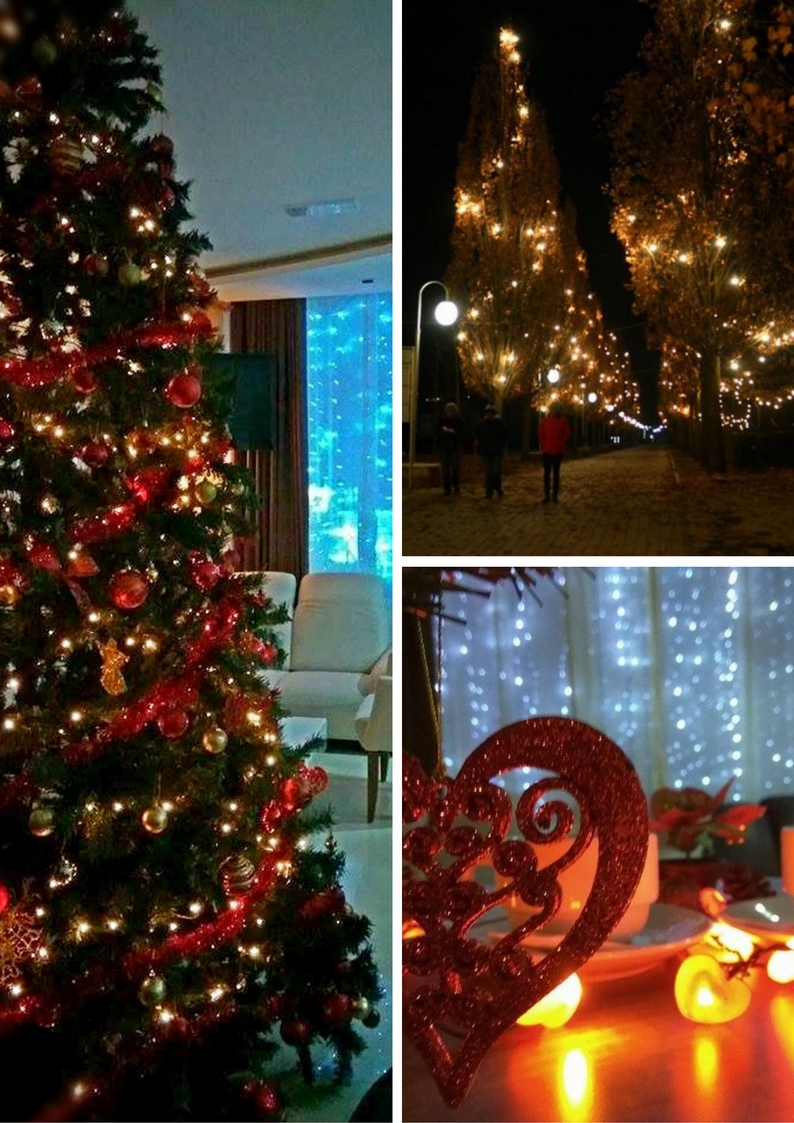 When mother nature has already played with beautiful autumn colors and when she put to rest the Herzegovinian sun, winter and Christmas and New Year holidays are coming.
Already at the end of November preparations for Advent events are taking place in Medjugorje, at the beginning of December streets are decorated and the outside of the churchyard.
And then the magic begins....
The Feast of the Immaculate Conception of Blessed Virgin Mary
At the beginning of December, or more precisely on December 8, in the atmosphere of prayer and festive atmosphere, the Feast of the Immaculate Conception of Blessed Virgin Mary is celebrated. Beside local believers, believers from different parts of the world - Italy, the United States, France, Hungary, Spain, Croatia participate in prayer. On this feast three Holy Masses are celebrated: at 06:00, 11:00 and 18:00 o'clock.
Advent in Međugorje
Waiting for Christmas, on the first Sunday of Advent, in the area of the old parish church, "Advent in Medjugorje" opens it's doors to all visitors. Advent in Medjugorje has a huge desire and mission: to help poor people. Advents evenings are held every Sunday with different hosts. You can taste Herzegovinian products, enjoy warm mulled wine and feel the Christmas magic in Medjugorje.
Christmas in Medjugorje
Just like every year, the Medjugorje parish welcome with great impatience and preparations one of the most important Catholic Holiday - Christmas. In the St. James' Parish Church, nine days before Christmas, Holy Mass is celebrated at six o'clock every morning.
The day before Christmas, on Christmas Eve, the evening program starts at 5 pm with the prayer of the Rosary and Holy Mass at 6 pm. After Mass the Cenacolo community brings Live Nativity on the plateau in front of the parish church.
Christmas Adoration begins at 10 pm and continues with the Holy Mass at midnight. On Christmas Day, December 25, Holy Mass in the parish church is at 8 am, 11 am and 6 pm.
In the New Year with prayer
Thousands and thousands of colored lamps illuminate this place and brings up a New Year's magic. Various attractions such as: performance of the Live Nativity by the Cenacolo Community, several New Year's concerts and fun events for children are a sign that you need to visit Medjugorje.
Every year on December 31st exactly at 2 pm begins the prayer night. This is an opportunity to welcome the New Year in a different way, in prayer with Jesus and Mary.
Be with the Lord on the place of prayer and silence is what Medjugorje really offers and what makes this place different from any other place in the world.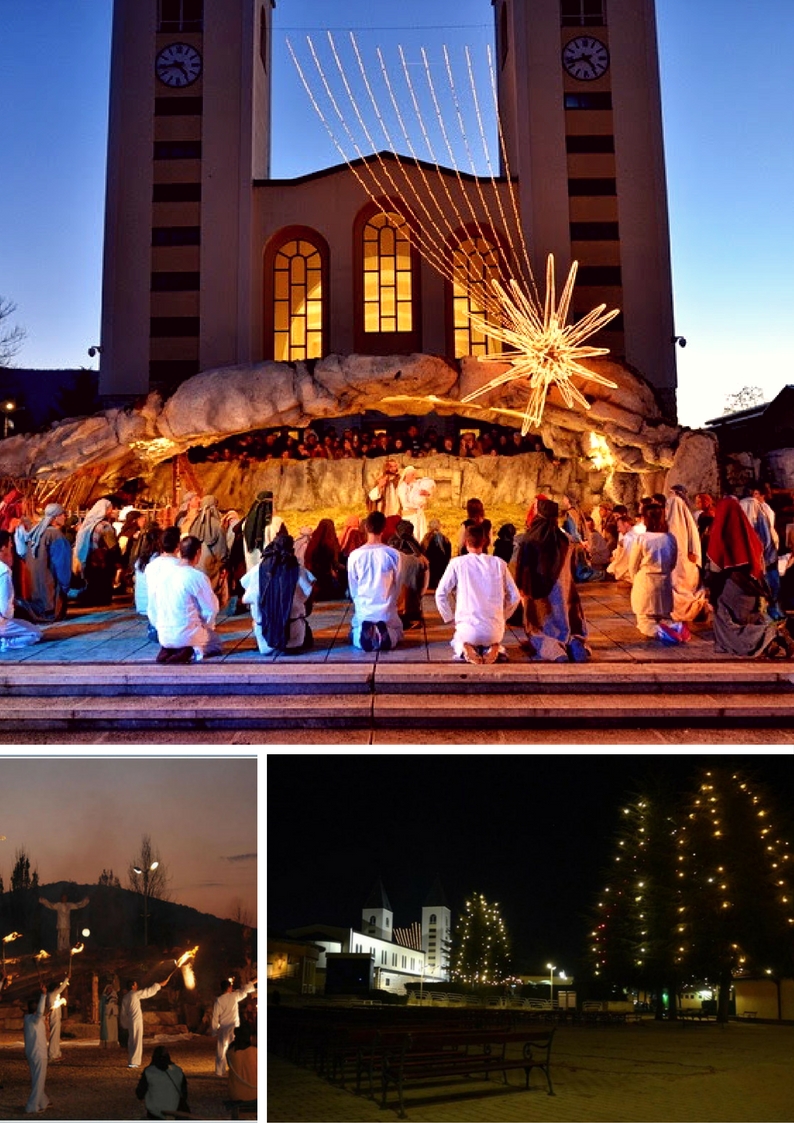 And there were shepherds living out in the fields nearby, keeping watch over their flocks at night. An angel of the Lord appeared to them, and the glory of the Lord shone around them, and they were terrified. But the angel said to them, "Do not be afraid. I bring you good news that will cause great joy for all the people. Today in the town of David a Savior has been born to you; he is the Messiah, the Lord. This will be a sign to you: You will find a baby wrapped in cloths and lying in a manger." Suddenly a great company of the heavenly host appeared with the angel, praising God and saying,

"Glory to God in the highest heaven,

and on earth peace to those on whom his favor rests."

Luke 2,8-14