"In my heart they have been young: I saw them "without a shepherd" and braces, defeated, in spite of the great welfare they had. But still sad and unhappy in their eyes..." sister Elvira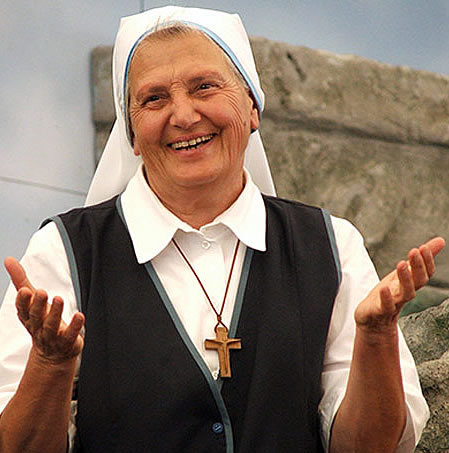 In response to the sadness and darkness of the world, the limitation, the despair and the addiction, the community
Cenacolo
was born from the most beautiful sister Elvira's dream.
Everything has started in July 16, 1983. on the feast of Our Lady of Carmel in the town of Saluzzo in the north of Italy. The founder of this community is sister Elvira Petrozzi, known as Mother Elvira. Mother Elvira received a small and old house from the city, which soon became home for many young and lost souls.
At the very beginning the plan was to open one house (fraternity), but because of the need they started to spread and there are now 61 fraternities in 18 countries. The first fraternity outside of Italy was opened in Medjugorje. The Cenacolo community exists in Medjugorje for 25 years. Currently there are 40 people in the community in Medjugorje.
Day in the Community
The day in the Community is pervaded with prayer and work. Prayer as a food that transforms life, and as a work of "inner repair". According to this, in Community, they say:
"Whoever prays well – works well! Who works well – prays well!"
Day in the Community begins at 6 a.m. when making beds and personal hygiene are done. Then there is a moment of personal conversation with God -prayer that follows them throughout the day. After prayer, they have breakfast and go to work. They are working with bricklaying, have their own joinery, they handle stone and many other things.
Right at noon is lunch time, a common gathering at the table. Then they have short conversation and at 14:00 they continue working again. During this afternoon work, they pray the second Rosary of the day, to learn to pray while working. At 6 pm, the third Rosary is prayed, then they talk about their day. At the end of the day they have dinner together, they socialize and go to bed.
Among many activities in which the community participates, special emphasis is placed on organizing the performance that takes place every year during the Youth Festival in Medjugorje, as well as Christmas Plays during Christmas holidays.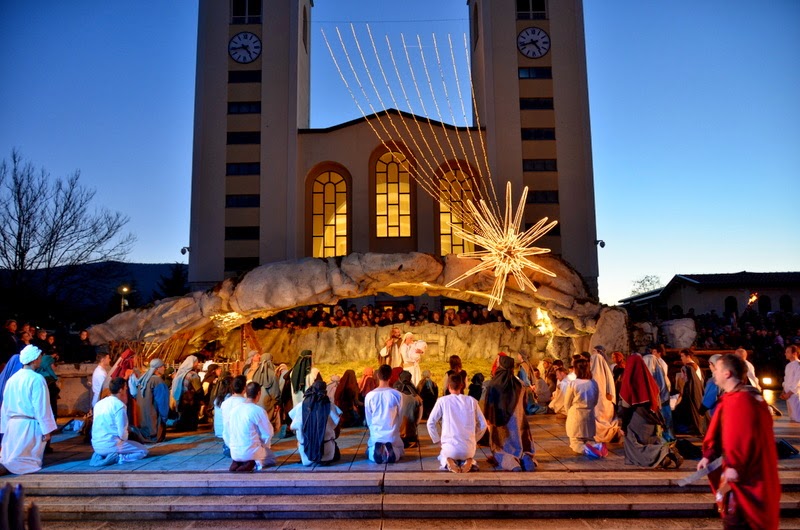 Testimonies
Listening and reading many youth testimonies, only one thought passes our minds: There is indeed someone who tells you:
"I give you one more opportunity!"
Yes, only one chance to discover life with a clear view, give your arms to God and face life's problems not fleeing into the abyss of life weaknesses.
Everyday young people from the Community maintain testimonies, in the simplest way they talk about their experiences, and thus win all their fears. They point out that the main purpose of their testimonies is to remind everyone that life is a huge gift that should be loved and not abused.
Those who knock on the door of the Cenacolo community can expect acceptance, true love, a simple and family way of life, and an opportunity for a new beginning.
How to visit the Community?
Not far from our hotel, on the way to the Apparition Hill, just 15 minutes walk, you will come to the house with a wooden inscription-
Cenacolo
. At the entrance you'll be welcomed with a poster with sister Elvira's mother smile.
At any time of your stay at the hotel, we can arrange transportation, as well as to introduce you to the testimonies of the guys from the Community, of course in different languages.